Multi-Detector Ash Analyzer (AA-DUET Pro)
Products
Overview
Features
Specifications
Applications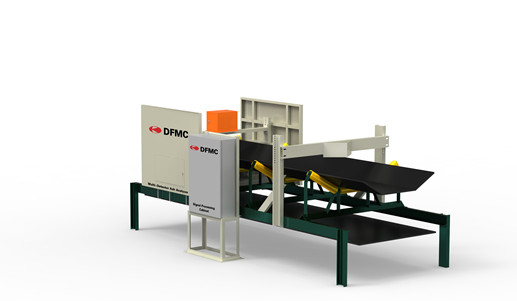 Multi-Detector Ash Analyzer is composed of main unit, signal processing cabinet and scraping device. The main unit is installed on the belt rack to fix the emitter and detector.
Dual energy γ is applied for the analyzer.The basic principle of transmission measurement of ash is different from the traditional single point measurement. In order to increase the representativeness of the results, the multi-point measurement method is adopted, that is, the coal at different positions on the cross section of coal flow is measured at the same time.
At the same time, the instantaneous flow information of coal can be calculated by means of multi-point measurement, and the average ash content in any period of time can be obtained by combining with the instantaneous ash content of coal.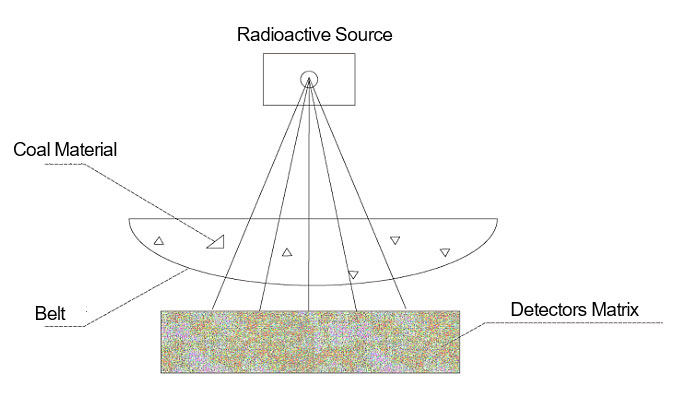 1.Stronger representativeness. Different from the traditional "single source and single probe" detection method, multi-point measurement has better representativeness.
2.Higher accuracy. Based on the "multi-point detection", the "random error" is eliminated, and the coal quantity monitoring results are weighted with higher accuracy.
3.Stronger adaptability on site. Effectively reduce the impact of adverse conditions such as particle size fluctuation and belt deviation.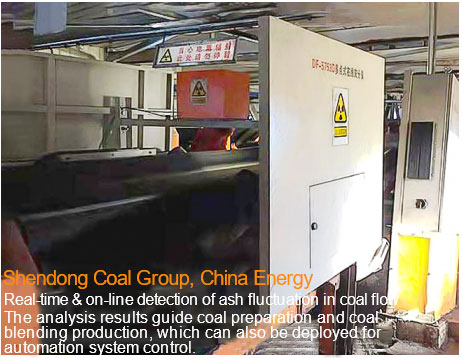 Shendong Coal Group,China Energy
Real-time&on-line detection of ash fluctuation in coal flow.
The analysis results guide coal preparation and coal blending production,which can also be deployed for automation system control.