Natural Gamma Ash Analyzer (AA-NATURAL)
Products
Overview
Features
Specifications
Applications
Natural Gamma Ash Analyzer can be used for real-time on-line detection of ash in coal. The instrument detects the ash by detecting the radiation emitted by the natural radioactive substances contained in the coal. Therefore, the instrument itself does not contain any radioactive substances, does not emit radioactive rays, has no radiation, safe and reliable. It can be used for the detection of the coal into the furnace of thermal power plant, raw coal of coal mining plant, coal into the plant of coal washing plant, etc.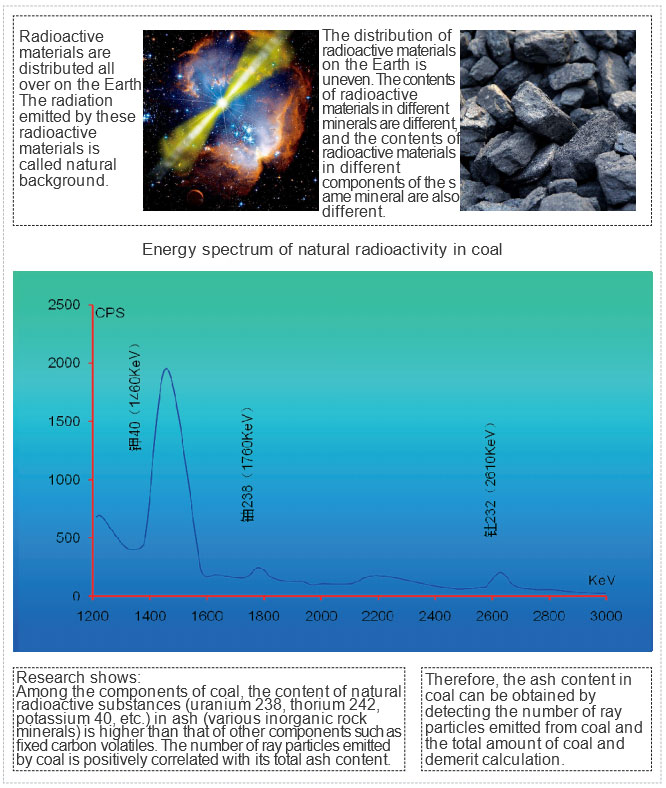 No radiation, the instrument itself does not produce any high-energy rays, convenient management, safe and reliable.
Real-time and on-line detection, real-time detection results, real-time guidance of production.

The results are stable and reliable.

The static calibration process is simple, the sampling is easy and the workload is small.

Function expansion: the introduction of coal moisture content data automatic calculation, real-time calorific value.

The test results are not affected by the steel chord contained in the belt, and the scope of application is wider.

The installation is simple and the maintenance workload is small.