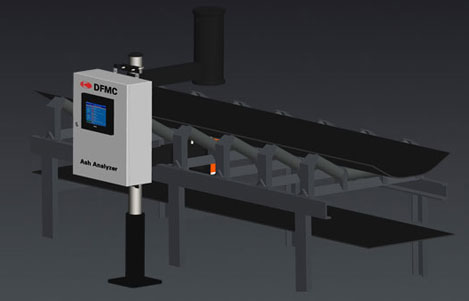 Online Ash Analyzer (AA-DUET) can be used to measure coal ash on the entire conveyor belt quickly and accurately. The instrument has the strength of good stability, high measurement accuracy, and convenient installation and maintenance. It does not require cumbersome processes such as sampling, sample preparation, and laboratory tests. Also, it does not need any additional investments such as building tower etc. for its installation. It can be installed on the belt rack directly without any modification to the belt rack.
Fast Response:Conduct real-time online detection of coal passing through the belt, give the instantaneous value and average value of coal ash content in any time period as required.
Representativeness: Analyze the coal passing through the belt, overcome the shortcomings of traditional analysis method which had the poor representativeness due to analysis of only a small amount of coal.
Reliability:Conductnon-contact measurement based on the principle that rays can penetrate through substances. Best measurement scheme is designed according to the site conditions, and all key components are self-designed to ensure the long-term stable and reliable operation of the instrument.
Advancement: Using the latest FPGA design technology and ARM core single chip microcomputer this combines the nuclear electronic technology and computer technology to realize the high-speed processing of nuclear pulse signal and improve the dynamic response of the instrument. It adapts automatic peak stabilization technology of X-ray energy spectrum, and the instrument drift caused by various factors such as the change of environmental conditions and component performance etc. can be compensated automatically.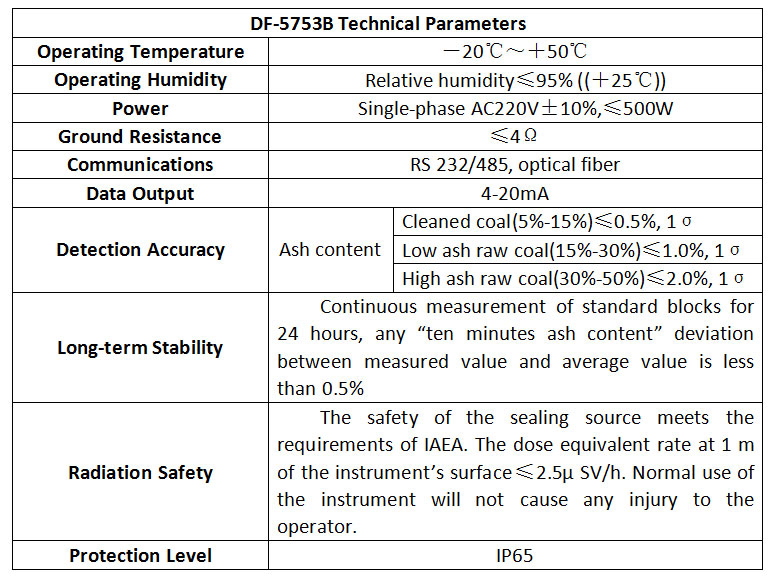 Application case: a power plant in India
Site condition: The analyzer has been applied in one power plant in India. The power plant uses two different sources of coal, one is domestic with ash content of 35% ~ 40%, and the other is imported with ash content of 6% ~ 12%. Coal from Different sources are objectively blended to achieve a targeted percentage that ash shall be less than or equal to 34%, thereby ensuring to meet MOEF&CC regulation.
Application effect: After installation of ash analyzer, the coal ash content for boiler feed can be better control & stabilize, which in fact has significantly improved for plant. What's more, the boiler performance has also been improved by improving the level of automatic management.