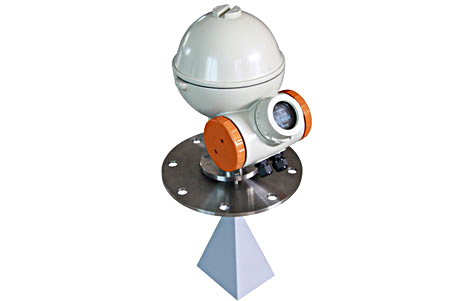 It is dedicated to real-time measurement of the material level of the solid silo. It can be applied to the crushing, grinding, screening, buffer silo etc. in the mining, sand and gravel aggregate industries. It can cooperate with the automation system to stabilize the production process, save manpower and protect the site. The normal operation of the automated process provides reliable basic data for evaluating the remaining amount of materials in the warehouse.
DF-6201 solid radar level meter adopts four-wire X-band FMCW system and it is perfectly integrated with military technology. It has high comprehensive detection performance indicators and the measurement is not affected by dust, feeding noise, airflow and temperature changes. On the basis of ensuring stable measurement under severe working conditions, the application of large beam angle detection technology is realized, which pushes the solid level measurement from point detection to a new field of surface detection and improves the representativeness of the detection data. The instrument has five function modes, which can output representative level information such as average, higher and lower according to different production stages of the user. The product can show its excellent general measurement ability when used in general solid level measurement conditions. It can also provide users with its unique measurement analysis under extreme dust and silo conditions with a variety of interference factors that affect the measurement solution. Compared with the radar level meter that adopts the pulse measurement principle, even in the working conditions of extreme dust and rapid changes in material level, there will be no "wave loss" or "locking wave" phenomenon, the detection is extremely stable and reliable.
1.Large beam angle detection comprehensively enhances the representativeness of solid material fabric position data measurement, so that the measurement data can provide a true feedback of the material level in the warehouse.
2.With a comprehensive detection function mode, it can output higher, lower, average and other material level information according to site requirements and actual material level conditions.
3.The instrument can overcome the influence of harsh working conditions,such as dust and water vapor to ensure accurate and stable measurement.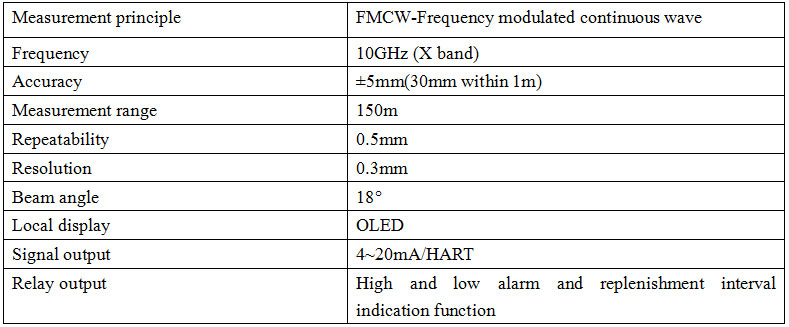 Application industry: Mining, sand and gravel aggregates.
Application solution: Solid silo level measurement application solution.
Application scenarios, problem-solving: Installation and application on the top of a solid silo, real-time detection of the level of the solid silo, measurement is not affected by changes in dust, water vapor, feed noise, air flow or temperature, the application of large beam angle detection technology improve the representativeness of the measurement data of the high and low undulating surface of solid materials, combined with the development of five measurement modes, make the measurement data of the instrument more true feedback of the material level in the silo, fit the production situation on the spot, accurately evaluate the user, the remaining amount of materials in the warehouse provides reliable basic data.