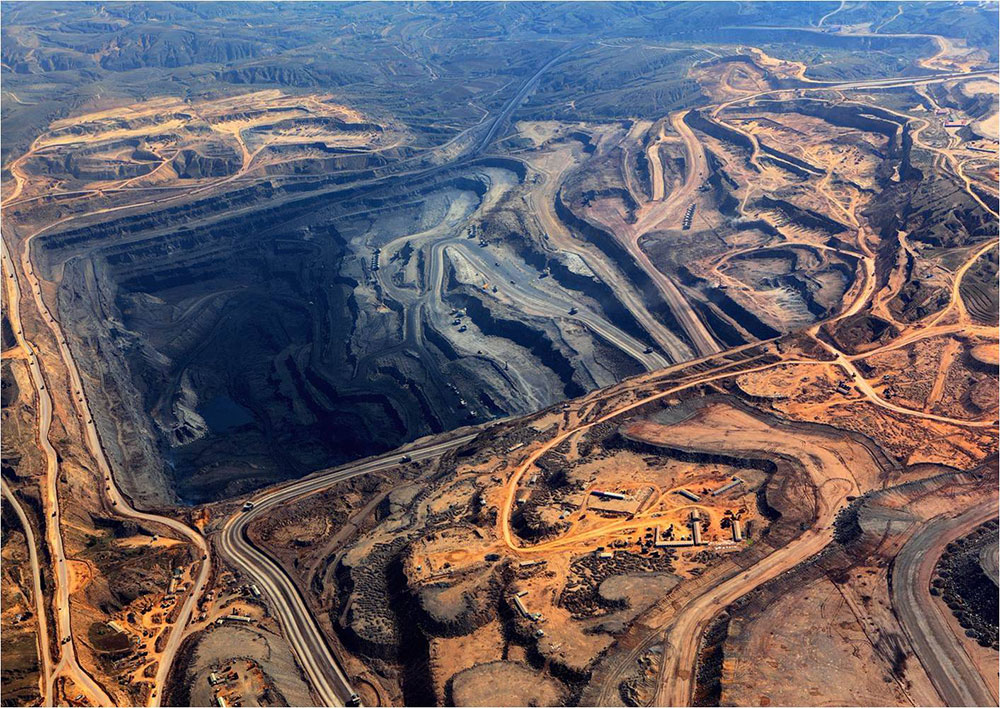 Recently, a joyous news from Shenhua Group says that by virtue of its comprehensive strength, Dongfang Measurement & Control Technology Co., Ltd. has become eminent from several competitors and successfully won the bid of two major projects of Shenhua Group, namely, the Procurement Project of GPS Mine Intelligent Management System of Shenhua Group Zhungeer Energy Co., Ltd. (Heidaigou Openpit Mine and Haerwusu Openpit Mine) and the Procurement Project of Truck Intelligent Scheduling Management System for Openpit Mine of Shenhua Group Baorixile Energy Co., Ltd. This will be our cooperation with Shenghua Group for the second time after the successful implementation of the project of Shenhua Group Shengli Coal Mine project in 2009.
Located in the middle of Zhungeer coal field, Erdos, Heidaigou Openpit Mine is one of the main parts of the three major projects in Phase I of Zhungeer Project, which is listed as key construction project in the "Eighth Fiveyear" plan of the state. This openpit mine is the biggest openpit coal mine in our country, and also an extra large openpit coal mine independently designed and constructed by our own domestic sources, with an annual raw coal output up to 31 million tons; Haerwusu Openpit Coal Mine is situated in the east of Zhungeer Banner, with a raw coal reserves of 1.73 billion tons. The annual raw coal output of these two mines is up to 60 million tons, with daily average stripping output up to 200,000 tons. They boast the largest openpit coal mining base in Asia. The openpit mine of Shenhua Group Baorixile Energy Co., Ltd. lies in the production center of Hulunbuir Shenbao Energy Corporation, which has an annual ore output up to 30 million tons and possesses 16 sets of various excavation equipment and more than 150 sets of transportation and engineering vehicles.
Shenhua Group Co., Ltd. is a solely stateowned company established upon the approval of the State Council as well as a stateowned backbone enterprise directly under the administration of the central government. It is also an extra large energy enterprise with coal as base and integrating production, transportation and sales, and features the largest and the most modernized coal enterprise in our country as well as the largest coal dealer in the world. In 2011, Shenhua Group was listed in the Fortune Global 500 at the position of No. 293, with raw coal output of 407 million tons and sales revenue of RMB 280.3 billion yuan. The cooperation between these two enterprises once again not only indicates Shenhua Group's high recognition of Dongfang Measurement & Control Technology Co., Ltd. and our products, but also shows that after constant technical innovation and practice for more than ten years, the GPS vehicle intelligent scheduling management system for openpit mine made by Dongfang Measurement & Control Technology Co., Ltd. has come up to the firstclass level in the world, and is making its contribution in improving the production efficiency and raising the safe production management level for more and more open-pit mine production enterprises.