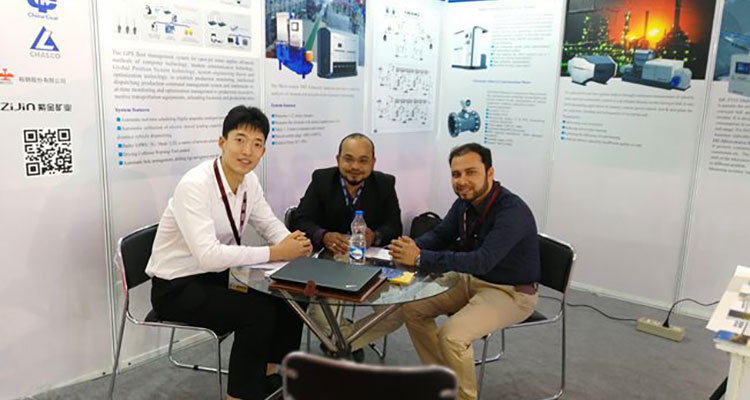 From 8th to 11th November, the 7th International Mining, Exploration, Mineral Processing Technology, Metals & Machinery Exhibition was held at Eco Park, New Town, Rajarhat, Kolkata, India. DFMC attended the exhibition and exhibited numerous state-of-art instrumentations.
IME is held biennially and it is the largest mining exhibition in India which supported by relevant government ministries and CIL. It has become the most important exhibition in south Asia. DFMC and our local agent Eastman Crusher brought the whole process online measurement solution for mining and coal sectors, including PGNAA coal analyzer, online ash meter, online moisture analyzer, online particles size monitor, GPS fleet management system for open-pit mines etc. The products attracted widespread attention from both visitors and exhibitors. Many visitors intended to do business with us.
DFMC will continue the overall step marching into Indian market via this exhibition. With the assistance from our local agent and support from Indian government, DFMC is willing to prosper Indian economy with local enterprises.