The intelligent mine system includes perception system, process control system (PCS), manufacture execution system (MES), enterprise resource planning (ERP), business intelligence and business warehouse (BI/BW), etc., it also possesses with a unified database, standardized data interface and standardized operation process as the support. In more than 30 large intelligent mines constructed by DFMC, we adopted the concept of "online - integration - intelligence". With a bottom-up five-level architecture design, we deeply integrated the group's applications with mine applications, and designed and built a system including unmanned underground trolley transportation, intelligent mineral processing expert system, 3D visual and controllable analysis system of production scenes, unmanned mineral processing process control, whole process collaboration and closed-loop management of production process, unmanned production and sales measurement, unmanned underground production and unattended operation, data mining and big data decision analysis.
Improve the personnel productivity;
Realize automatic online data collection, intelligent data statistics and analysis;
Improve production and operation management efficiency by 30%;
Realize mine resources visualization;
Improve mining equipment efficiency;
Realize automation of industrial control;
Ensures personnel safety;
Realize business process digitalization;
Realize intelligent decision support.
Reduces trolley drivers and loading operators by 80%;
Replace duty personnel 100%;
Unattended operation during grinding and flotation, unattended operation at all pump-stations;
Reduce staffs at mineral processing process by 30%;
Improve grinding throughout capacity by 4% with expert system;
Reduce calculation and consumption management staffs by 80%;
Online data automatic collection;
Data statistics and intelligent analysis;
Improve production and operation management efficiency by 30%.
1.West Mining

Xi Tie Shan lead-zinc mine – one of the mines with largest mineral handling capacity in China
Yu Lone copper mine – Large scale copper mine in China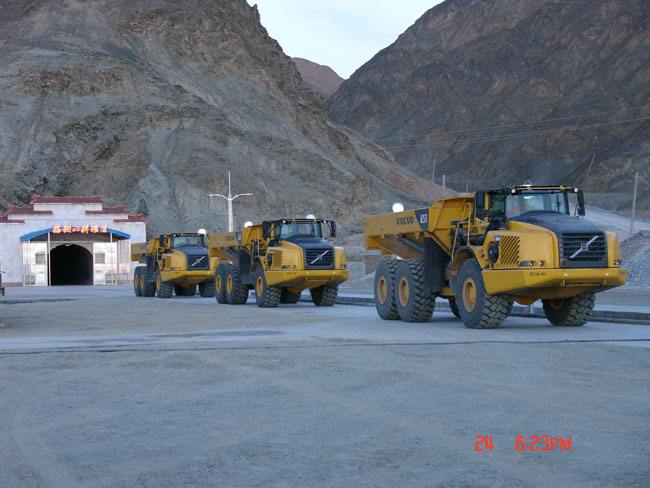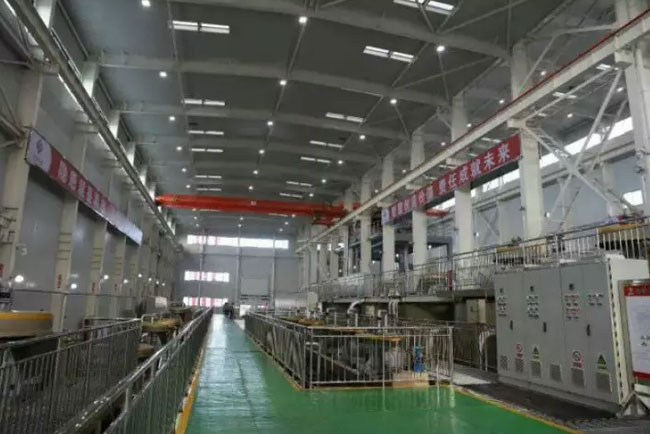 Intelligent mines contracted by DFMC are top-class in China, even world advanced.
2.China Railway Resources
Yichun Luming molybdenum mine – Largest molybdenum handling capacity of a single production line
The single production line of Yichun Luming molybdenum mine processes 50,000 tons of ore per day, 15 million tons of ore per year, and 22,500 tons of molybdenum concentrate per year, which ranks the top in production scale in China. The intelligent mine construction includes overall planning, mining optimization scheduling system, base automation and optimization control of mineral processing, water circulation control system, tailing pond monitoring system, video monitoring system, power control system, production execution system, material management system, human resource management system, etc., and has achieved comprehensive system integration.
3.Jinhui Mining
Guo Jia Gou lead-zinc mine – An ecological, environmental protection and tourism digital mining project
The site integrates exploration, mining, processing and sales of lead, zinc and silver ores, it is a key construction project in Gansu Province. The designed annually output is 1.5 million tons. DFMC undertakes the overall planning, design and implementation of the company's intelligent mine and tourism mine, and has now completed the implementation of the first phase of the project. After the completion of all phases, Jinhui Mining will become a mine with a higher degree of automation and a model project of intelligent mine in China.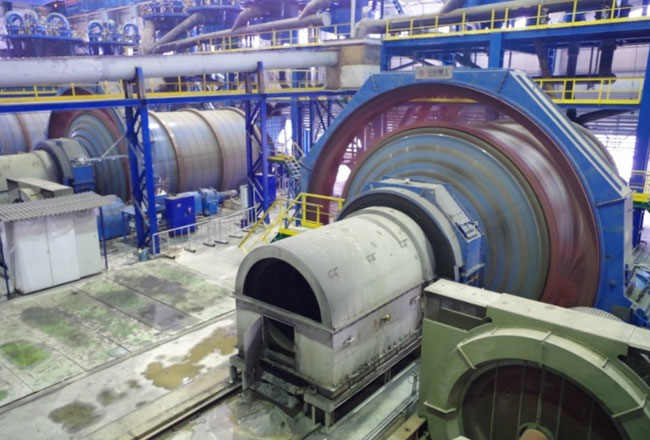 4. KIMKAN Iron Mine, Russia – Largest iron ore project in Far East region
KIMKAN mineral processing plant handles 10 million tons of iron ore annually, DFMC was assigned to build the whole process automatic control system and HVAC automation system. The project was designed and built in strict accordance with the GOST standard of Russian Federation and ISA standard of USA. All operations of the system (including manual operations) are realized through the system, which creates good conditions for subsequent automation system integration and operational safety.